This is the full story of prominent Eldoret millionaires: How prominent millionaires from Eldoret made their empires from farming. William Chemweno, Kite arap Tiren, John Kibogy, Elijah Maina, Elisha Busienei, Jackson Kibor, Paul Boit, David Samoei, Atanas Kandie and Isaac Kosgei among others who all fall all under the chumek age set according to Kalenjin age group, this group of old men from Eldoret area Uasin Gishu county through sheer hardwork, sweat determination and pain, surmounted great challenges to build empires from nothing. They never grabbed or stole from the public as modern day billionaires do, but used their hard work to make riches,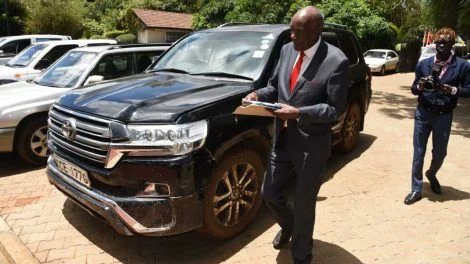 ASSETS& PROPERTIES
It was not through magic or luck that made this set of men reach where they are today, in the past just like other common people they were raised from abject poverty where they used to feed on "machicha" a residue from a local brew known as busaa. This group of millennial men as they are called struggled all the way through sheer hard work to change their status and made name for themselves.
This group of millionaire men, now mostly deceased, own most of the skyscrapers at Eldoret town Uasin Gishu County and their vast farms in the interior are lush with different types of crops. Each and every one of them owns over2,500 acres of land covering mostly parts of uasin gishu Moiben area and trans Nzoia county.
It is important to note that most of the land owned by these men was bought from the previous white settlers hence considered highly productive.
These men secured themselves prime plots at Eldoret CBD which now boasts of magnificent buildings and institutions earning them millions of money annually this is from rent collected as their premises are rented out to banks and malls at the town.
Any coin these men earned themselves was put into good use, the money they used to buy the lands was not little money. They worked hard to get it,
HOW THEY MADE THEIR WEALTH
Mzee Menjo as narrated via the Nairobian says when Kenya was on the precipice of attaining independence, the white settlers decided to exit the country and through the Land Bank, anyone who wanted to buy white settler farms was required to pay 10 per cent of the total value a settler owned, thus the 10 per cent group name. The remaining 90 per cent was to be footed by the Land Bank,
The 10 per cent paid was largely to cover for the assets that the whites owned and the group easily raised the cash because they had money from the trades they were engaged in.
Disclosing to the Nairobian William Chemweno's eldest son, John, said his late father was an accomplished farmer specializing in large scale wheat, barley and maize farming which he sold to top companies. "His dairy farm was one of its kind and always hosted other dairy farmers for field days. He also reared goats and sheep besides poultry and pigs,"
The late William chemweno earned himself the name Duke of 'Karunashire' after Karuna, his sprawling empire in Moiben, Uasin Gishu County. The late William chemweno rose from selling hides and skins in a Nairobi ternary and crossing the murky water of River Kerio to sell beads in Baringo to buying thousands of acres in Moiben from white settlers in 1964. He owned several buildings in Eldoret town. Mzee also distributed beer with Mzee Jackson Kibor and the late Mzee John Kibogy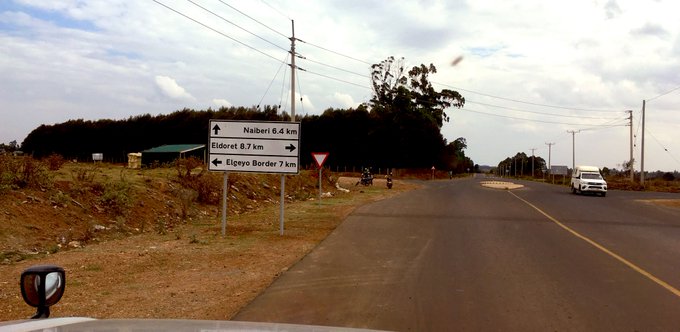 Mzee William chemweno never stopped learning or appreciating new ways of farming and Agriculture he always travelled to Israel, Zimbabwe and the UK where he attended the Royal Show which was held every year by the Royal Agricultural Society of England.
Mzee Jackson Kibor says that he missed out on Education but compensated it by venturing into farming business at the age of 15 where he gathered his wealth by selling eggs, chicken and farming pyrethrum. In his 20 Mzee Kibor said he ventured to potatoes export to Uganda and maize farming in largescale which saw him becoming a millionaire at only 29 years of age. Mzee acted as a middle man for potatoes where he says as little as 6kshs at that time secured him 1 bag of potatoes at Chepkorio, Metkei and Nyaru area Kenya. At Uganda Mzee and his friends would sell each sack at 18kshs hence making handsome profits. This made Mzee eliminate his associates and started doing business by himself to maximize his profits.
Risk takers
In 1956, Mzee William chemweno took a bold step of buying a tractor and a year later purchased his first car, a Chevrolet pickup. This was after investing on his farming activities
All these men engaged themselves in commercial farming where they produce a variety of crops in large scale wheat, barley and maize farming which they sale to top companies. In addition to crops some of these men engage in rearing goats and sheep besides poultry and pigs,
ALSO READ
Tony Kiragu a successful kshs 20 million poultry farm establishment
Inside Isaack Rutos kshs 60 million dairy farm in Bomet